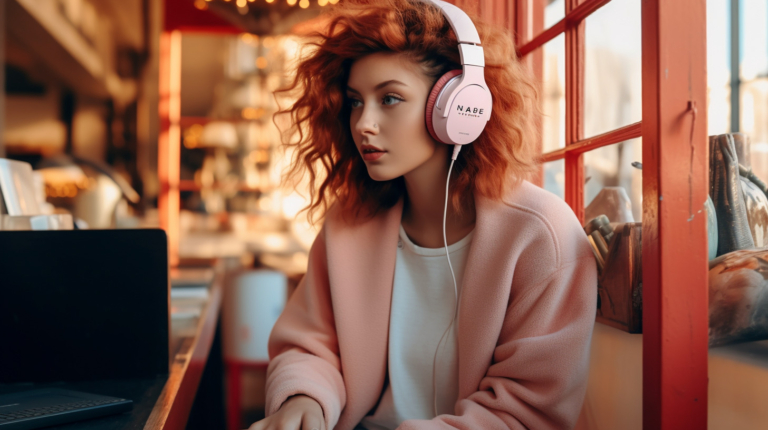 How to Connect USB headset to PS4
Connecting a USB headset to PS4 is not a piece of cake, but it can be achieved and it will result in having a great gaming experience. You just need to follow a few simple steps, to learn how to connect USB headsets to PS4.
Who doesn't want an incredible audio experience while playing games on PS4? A high-quality surround sound system would also serve the purpose, but this will leave you to deal with all the irritated neighbors you have been disturbing all this time. Using USB headsets connected to PS4 is a solution to this.
Now, the question arises that can you connect a USB headset to PS4? Well, the answer is yes, you can easily connect them and enjoy a great gaming experience. This article will provide you with a detailed guide with step-by-step instructions about how to connect USB headsets to the PS4 console, so that you can have a great gaming time even at late hours, without bothering anyone.
Protocols to Connect USB headsets to PS4
Most of the USB headsets are supported by the PS4 system, thus they can be used as basic stereo headphones and microphones by gamers. For a headset to work with PS4, it must meet the basic requirements:
It should be a USB Headset – You must ensure that it is actually a headset, not just any headset. PS4 does not support all USB headsets, only the ones that are specifically designed for this purpose.
It should be a plug-n-play gadget – Which means it should be easily detected by the system, without requiring any sort of installations on the console's end.
Enjoy a never-ending gaming adventure on your PS4 with perfect audio effects, plus if the headphones have an inbuilt microphone, gamers can easily communicate with each other.
Let me share with you how do I connect my USB headset with PS4.
Two Methods to Connect USB headset to PS4
Connecting USB headsets to PS4 is simple, but it does take a few steps. Once done, the process should be pretty straightforward and you should be able to get the headset working.
Here are two methods to connect your USB headset to PS4:
Method 1 – Connection to the console
Here is a step-by-step guide that you can follow:
Step 1: Connect USB headsets to PS4:
Connect the USB headset to the system and, if it is a plug-n-play device, it will be detected by the system without requiring anything to be done on your end.
Step 2: Turn Off Additional Sound Devices:
If you intend to use USB headsets connected to PS4 as the only sound output option, you need to disable all other sound devices. This can be done either on your TV or with the help of your monitor, which will act as an intermediary.
Step 3: Open Sound settings on PS4:
Now, go to the Sound settings and change it to USB Headphones. You can check out the names written on your headset and see if they match with any of the options in the list that appears on the screen.
Step 4: Select and Play:
Once done, select "USB Headphones" from the list of options, so that everything gets connected. You can now play the game and enjoy the surround sound system.
Method 2 – Change USB Output of Headsets
The controller of the PS4 has a jack connection. In case the first step doesn't work for you, you can try to convert the USB output of headsets into ones that can be linked to the controller using a USB adapter.
Here are steps to follow:
Step 1: Connect PS4 Headset USB adapter
Connect the headphones to a USB adapter with a mini-jack that is supported by PS4.
Step 2: Connect USB adapter to controller
Now connect the adapter to the console control of your PS4 and make sure to select out USB Headphones from the Sound settings.
Step 3: Adjust the connected device
After you have connected your USB headphones to the PS4, the configuration of sound output is important.
Press the PS button which gives you access to the quick menu.
Go to <Adjust sound and devices> and select <Output to headphones>.
To hear the audio from the console through your headsets, select <all audio>.
After the previous steps have been completed successfully, you can now enjoy your gaming experience with high-quality audio effects.
Step 4: Play the Game
You can now play the game with great sound effects and also communicate with your fellow gamers through these headphones now.
PS4 not Recognizing USB Headsets Issue – Solution
There might be cases where the headsets are unable to be recognized and configured by the PS4 system. The problem might be the defect in manufacturing or the mistakes in the configuration of the headphones.
To check and fix the problem, follow these steps:
Go to the "settings"
Select the option "devices"
Further select "audio devices"
Finally, click on "headsets or headphones"
If the PS4 is not able to recognize the headsets, the bar of the volume will appear to be greyed out.
In this case, you have to push the adapter of headsets into the console with a force, the sound of a 'click' should be heard. Make sure not to push with so much force otherwise, you will end up damaging the audio port of the controller.
Upon hearing the 'click', the soundbar will no longer appear to be grayed out. This determines the recognition of headsets by the PS4 system.
Last but not the least, adjust the volume to make sure that the headsets have been recognized as the audio output by the system.
So, these steps will guide you about how to connect USB headsets to PS4. It can get a bit difficult, therefore you have to follow the steps properly in order to connect the devices, configure the sound, and then, finally, you are ready to go.
Conclusion
So, we hope you got the answer to your question about how to connect USB headsets PS4. If you still have any confusion or doubts regarding the method, then please comment below and ask your questions. We will try to answer them as soon as possible. And, don't forget to share this article with your friends and fellow gamers. Thank you!