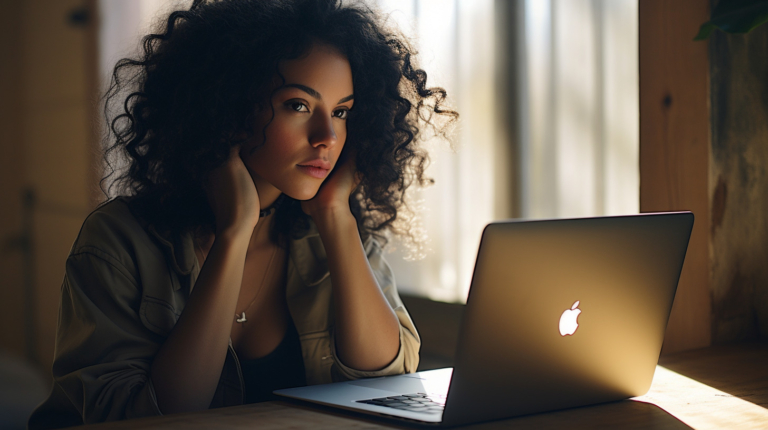 MacBook Pro USB C Ports Not Working? 5 Possible Solutions
Being a Mac user, you must be using the USB ports on your MacBook Pro for almost everything. From data transfer or charging the device to hooking up a headset, flash drive, printer, and syncing to an MP3 player, you are using them for multiple tasks. That's why it is named Universal Serial Bus, designed to give users the flexibility to connect and disconnect devices at will, without any hassle.
When you rely on USB ports for all your tasks, any kind of connectivity issue is simply annoying. It seems to halt productivity, and you are left with no choice than looking for an easy fix. On finding that your MacBook Pro USB C ports are not working, you can try out the following workaround methods to fix it by yourself.
Ways to Fix USB Port Issues
When the USB ports on your MacBook stop functioning suddenly, either the hardware or the software must be at fault. Moreover, the widgets that you have installed on the lock screen might be interrupting the hardware components. Try to change MacBook lock screen as it might help fix the connectivity issues.
Some of the USB issues are common on Mac and Windows computers, so you can try these troubleshooting methods, regardless of the operating system or device you are using.
Restart Your Computer
Before you try any other method or plan to get the USB ports repaired, restart your computer. More often, a simple restart can fix many technical and functional issues on your computer, so why not try it out? You must be wondering how a restart can fix a technical glitch.
Well, when you are working on your computer, you launch multiple apps, leave others running, install apps, download files, and much more. All these tasks and the operating system leave behind some kind of leftover that hogs your system resources, leading to error messages, sluggish performance, and other issues.
When you reboot your computer, the power leaves the device, and every single program ends. You have a clean slate, a better-optimized device that works properly. Restarting the computer should be your first step when you find technical, functional, or performance issues on your MacBook Pro.
Clean Your USB Port
Check if there are any dust and dirt particles stuck inside the USB port that might be preventing connectivity between devices. Since the USB ports remain open, dust accumulation is common. You must clean your computer from the inside and outside, even if you are not facing any functional issues with the ports or other hardware components.
To clean the USB port thoroughly, use a brush with large bristles that can take off all the dust wedged inside. Be gentle to avoid any sort of damage beyond repair. You may also use a can of compressed air to clean the laptop properly. It helps remove tiny particles from the laptop without damaging the device.
A wide variety of laptop cleaning kits are available in the market; it's good to use them as they are highly affordable. Dust accumulation inside the USB ports is rare, but you must follow a strict cleaning routine for proper maintenance. A properly cleaned device gives you optimal performance for longer.
Check Internal Connections
Inspect the USB port from inside along with internal components to check if there's any broken internal connection. To test This, you can connect a USB to the port and then wiggle the device to check if it turns functional At any particular angle. If not, the possibilities are that the USB ports are completely dead.
If the internal connection of the USB ports is loosened or broken, visit your nearest Apple repair center for assistance. If this happens, you can save on the repair cost if you have subscribed for Apple Care+, else you will have to pay for the repair cost from your pocket. You can ask the experts for alternative ways to save money, in case you don't have insurance.
If you are looking to repair the USB port by yourself, make sure to do it carefully. A single mistake can lead to severe damage that will land you in a more intense situation. If you are a novice user or a beginner, try to avoid fixing the device on your own. Instead, contact Apple-certified technicians for trusted services.
Swap to USB Cable
When dealing with the MacBook Pro USB C ports not working error, try to switch to another USB port. If that doesn't work and you are not able to access data, make sure to connect your USB cable to an alternate device. If you can access your data, the USB port on the MacBook Pro is at fault.
On the other hand, if your data is not accessible on another computer, then the USB device you are using is not working. The computer may prompt you to format the device, but it can also lead to permanent data loss. Buying another device is an ideal solution to keep things working at all stages.
So, if you plan to purchase a new USB, pick one with more storage space. However, moving data to the cloud is the best way to store your important files. With a cloud storage subscription, you don't have to rely upon any physical storage devices. Plus, you can access data right from anywhere and on any device by logging into your account.
Reset SMC on MacBook
If nothing seems to help, try to reset the system management controller to fix the USB issue. SMC on macOS is responsible for controlling the functionality of many hardware components. Make sure to carefully follow the procedure to avoid any sorts of technical glitches in your MacBook Pro.
To reset SMC, shut down the MacBook Pro and then plug in the power adapter. Press and hold down the Shift + Control + Option keys together for 10 seconds and press the power button. Now release all four keys as well as the power button at the same time. Next, turn on your Mac by pressing the power button.
When the MacBook Pro starts back up, SMC will automatically reset. Connect a USB device to the device and check if it works. Please note that the procedure to reset SMC may vary on different versions of the MacBook, Mac, Mac Mini, iMac, and other macOS devices. Make sure to follow the right process for the device you are using.